Sales Forecasting
Understand your brand's potential at any location
Get accurate forecasts, fast
Review revenue breakdowns
Visualize locations in Street View
Fine-tune site characteristics
Validate sales projections
Report on your findings
See it live
Learn More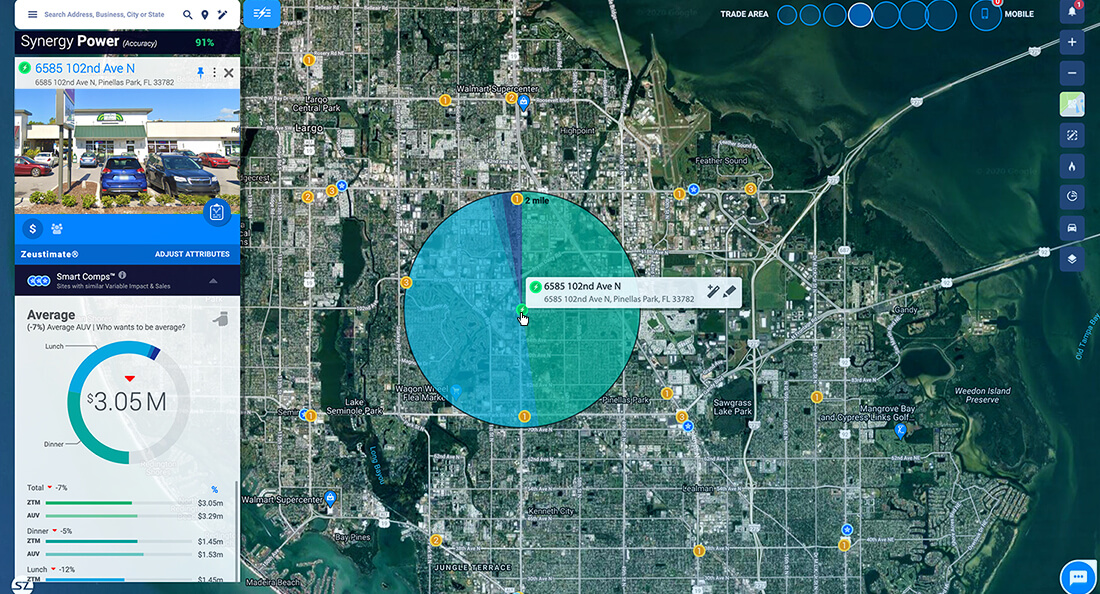 Use case
Get accurate sales forecasts, fast
Identify site potential with speed and precision. No consultant needed.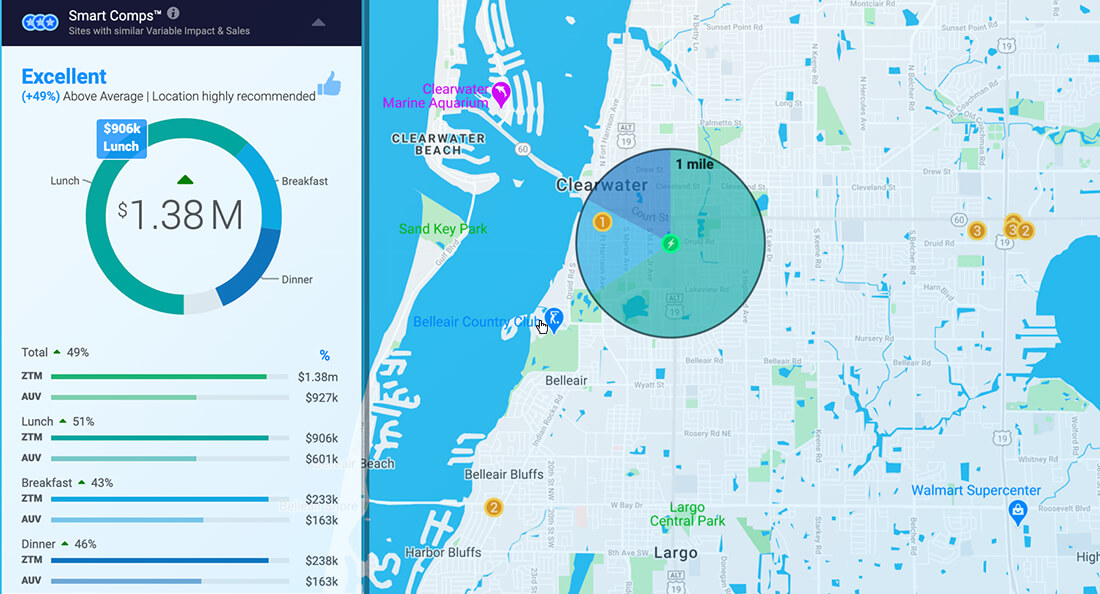 Use case
Review revenue breakdowns
Get a deeper understanding of total sales potential with custom revenue fields.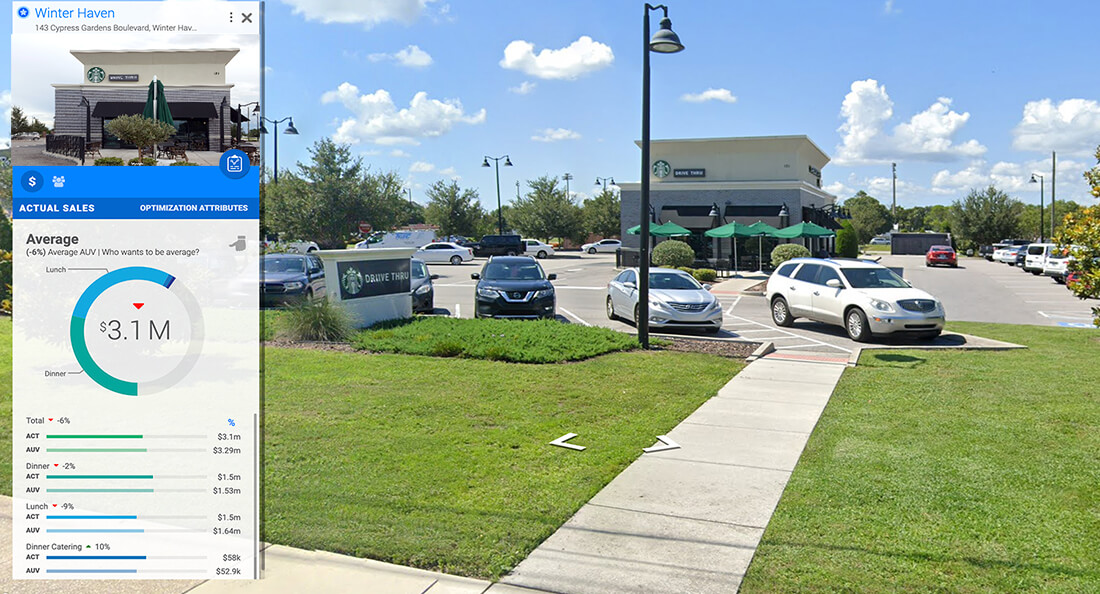 Use case
Visualize locations in Street View
Make your first visit without leaving the office. Save in-person tours for your top choices.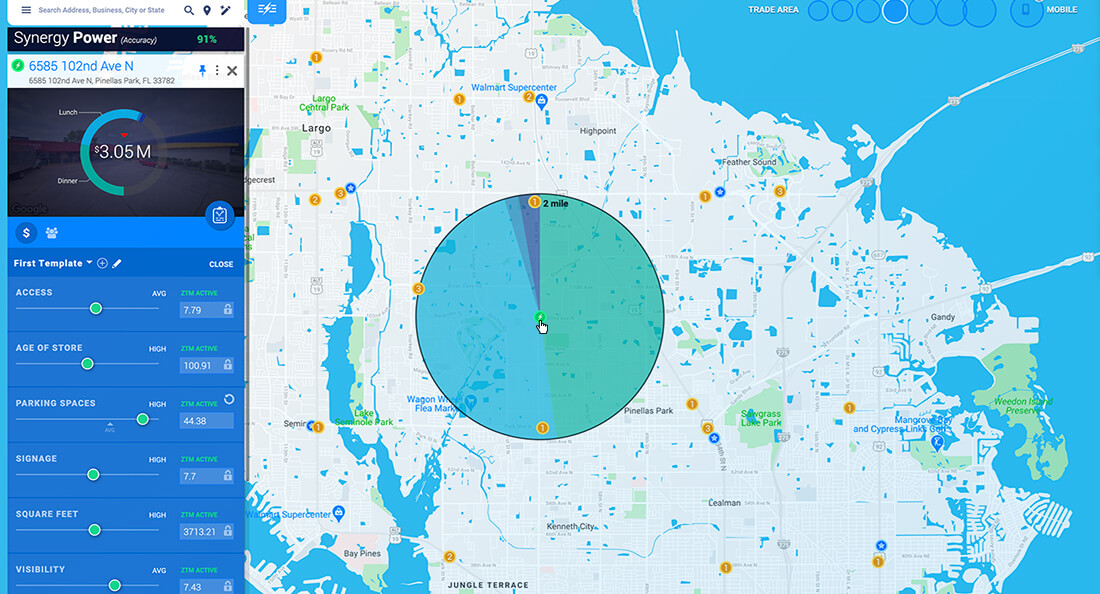 Use case
Fine-tune site characteristics
Adjust up to 50 site characteristics to maximize the accuracy of your sales projections.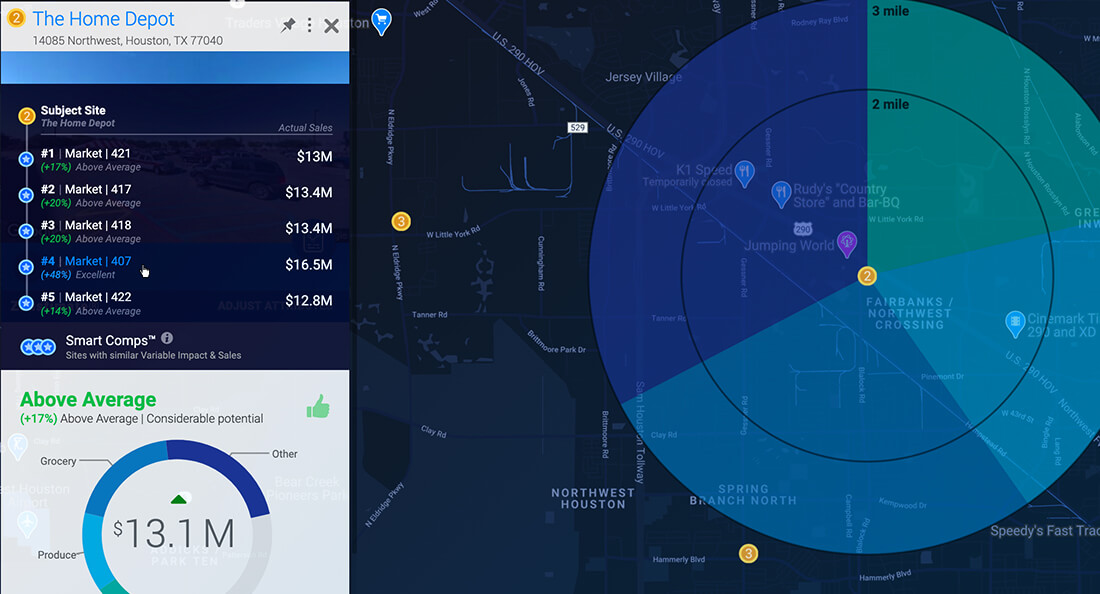 Use case
Validate projections
Compare your forecast with sales data from similar sites within your portfolio.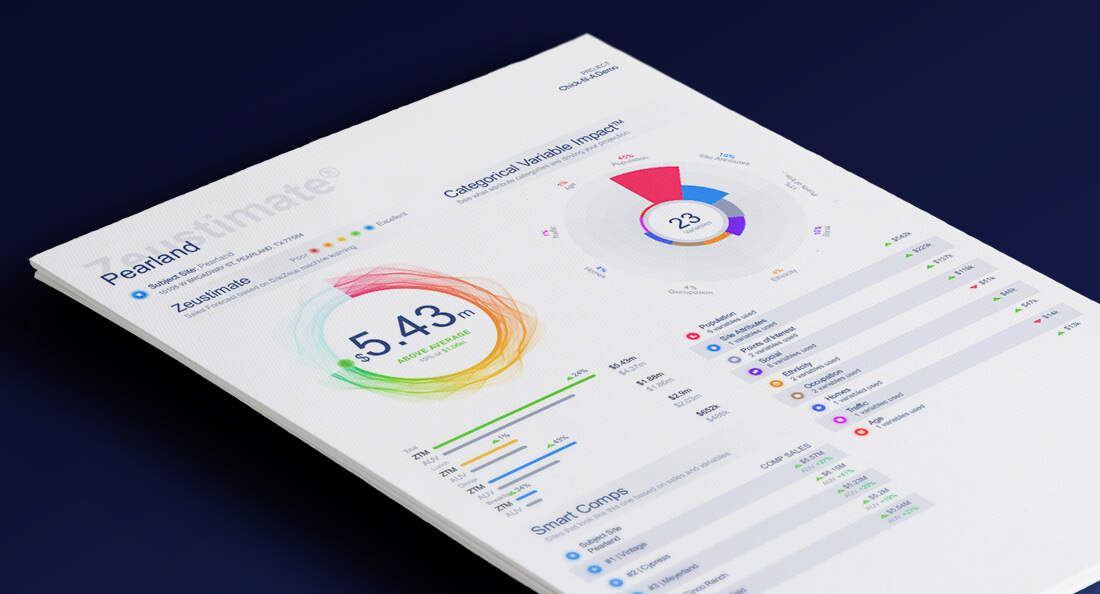 Use case
Report on your findings
Quickly produce detailed reports and present your real estate insights with confidence.
Unlimited sales projections
Find winning locations in the right markets with no cap on sales projections
Fast, accurate results in real-time
Identify site potential with speed and precision
See what's driving your projections
Understand how different attributes affect revenue potential
SiteZeus allows us to make more informed sales projections. They have a built-in confidence meter that backtests itself to provide a percentage of accuracy that we can rely on as we expand across the nation.