White Space Analysis
Where can your brand grow?
Identify optimal markets
Increase market share
Discover infill potential
Evaluate acquisition opportunities
Assess competition across markets
Follow synergistic brands
Optimize distance between sites
Specify desired revenue threshold
See it live
Learn More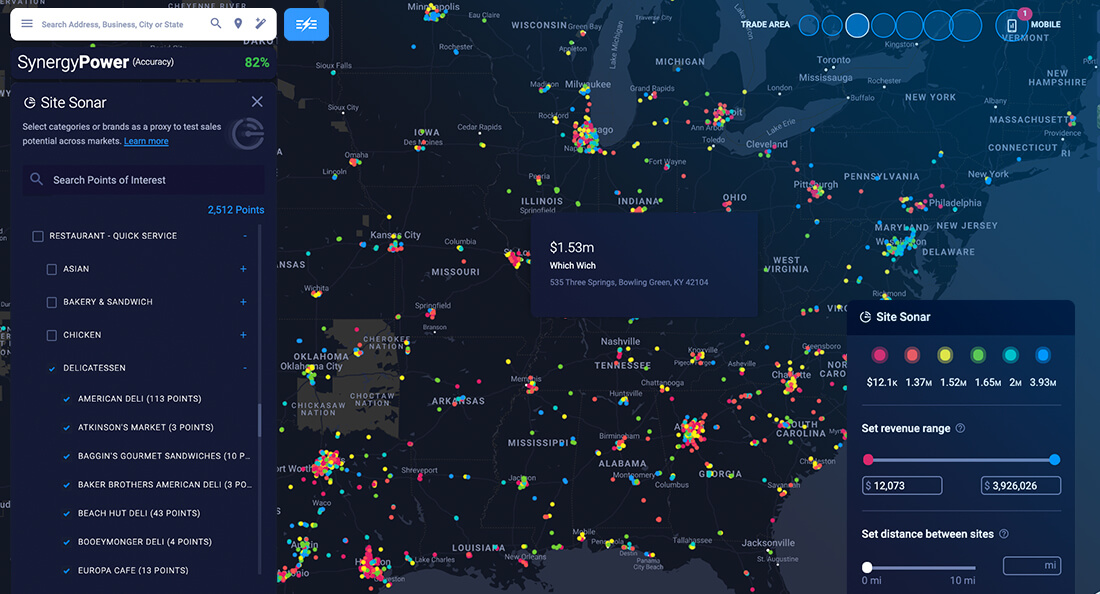 Use case
Identify optimal markets
Answer the question, "In which markets will my business thrive?"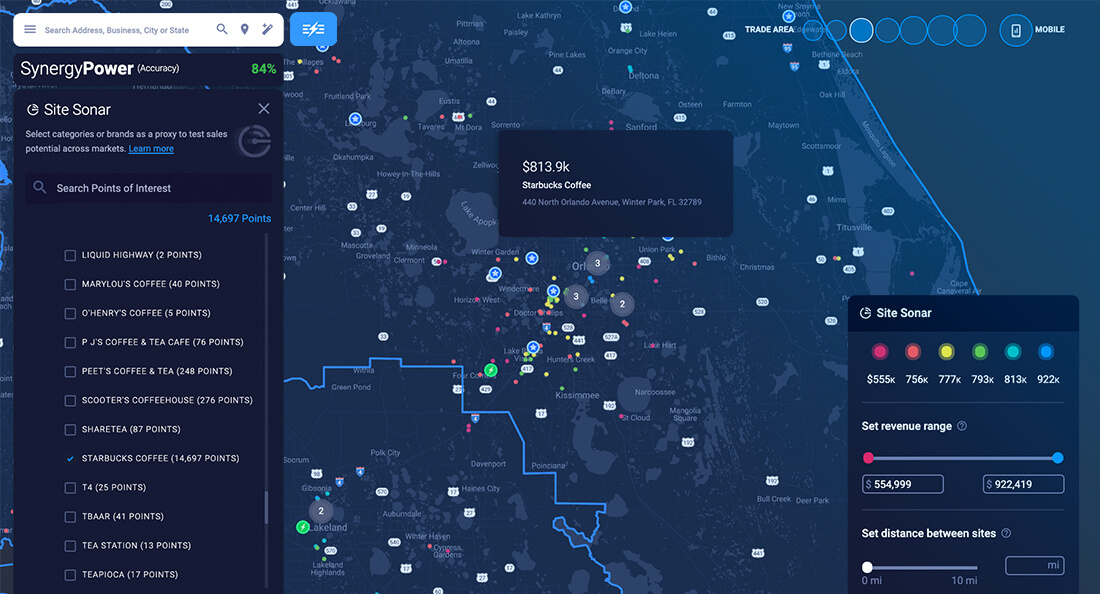 Use case
Discover infill potential
Uncover new opportunities to grow within your existing markets. Find your next winning location(s).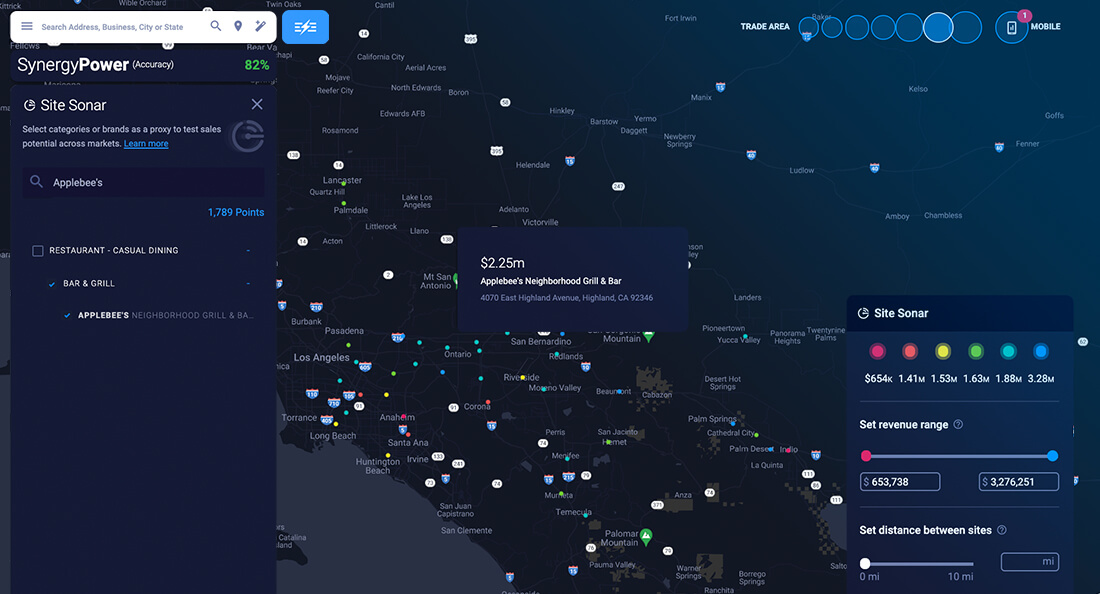 Use case
Evaluate acquisition opportunities
Run accurate sales forecasts to determine how your brand would perform at a potential acquisition site.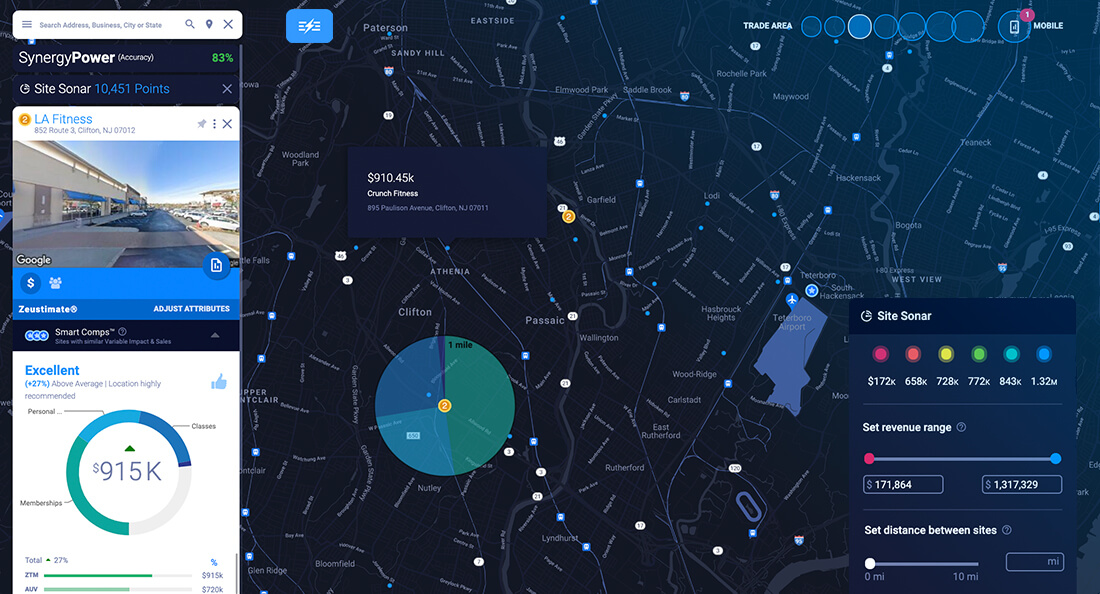 Use case
Assess competition across markets
Understand your competitors' presence in key markets to determine where your brand can grow.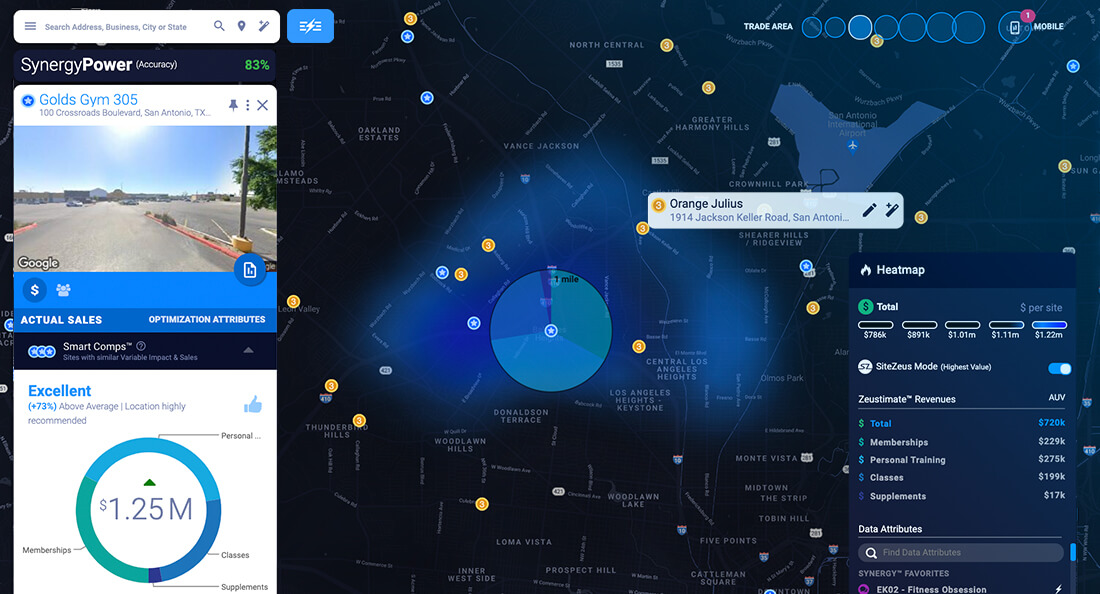 Use case
Follow synergistic brands
Strengthen your market presence by following brands that complement your business model.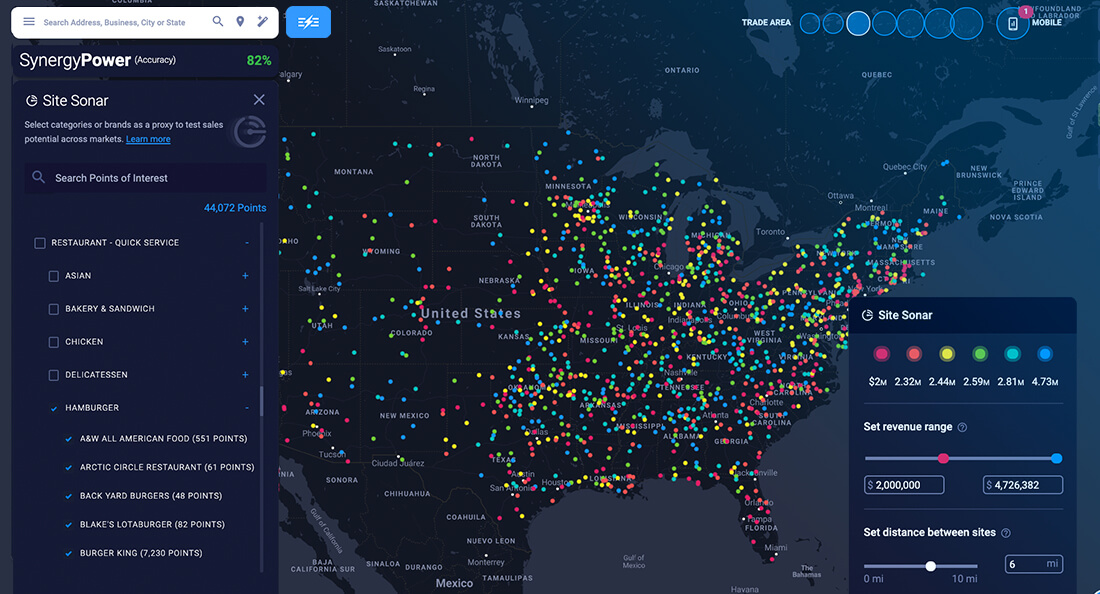 Use case
Optimize distance between sites
Set a distance threshold to ensure you are not assessing locations that are too close to your existing sites or too close to the other points of interest that are included in your analysis.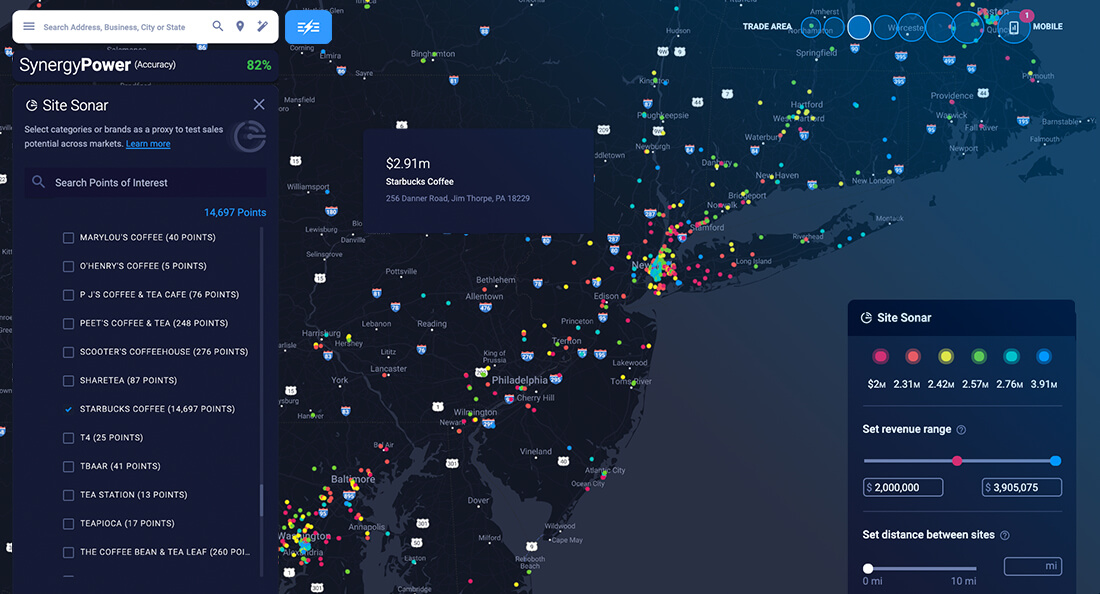 Use case
Specify desired revenue threshold
Set a revenue threshold to ensure you are evaluating sites with projections that are within your desired revenue range.
Accurate White Space Analysis
Run sales projections in any market to target the best opportunities
Get results in a matter of minutes
Utilize the power of A.I. to get answers faster than ever
Eliminate consulting costs
Empower your team to run analyses in-house
Site Sonar helps us identify markets with high average unit volume potential that would be more attractive to multi-unit operators. It also helps us make more educated decisions on where to recruit, how big the market potential is, and what to expect from a sales and unit economics perspective.